One Spruce Peak In the NEWS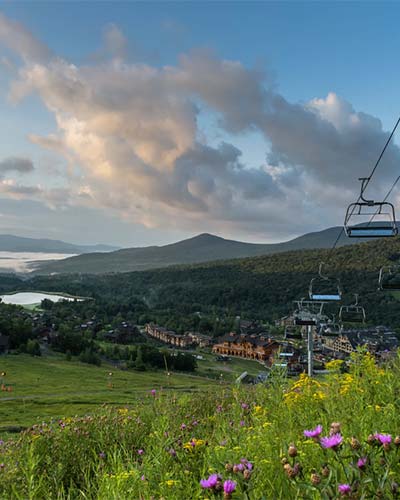 SPRUCE PEAK AT STOWE MOUNTAIN RESORT, MORE THAN A WINTER HAVEN
Think Vermont and picture iconic scenery, the Green Mountains, year-round recreation and tempting food and drink like locally sourced cheeses, maple syrups and spirits. But always unparalleled are winter skiing and boarding.
Over the years, Stowe Mountain Resort has evolved as a leading, family-centric vacation destination.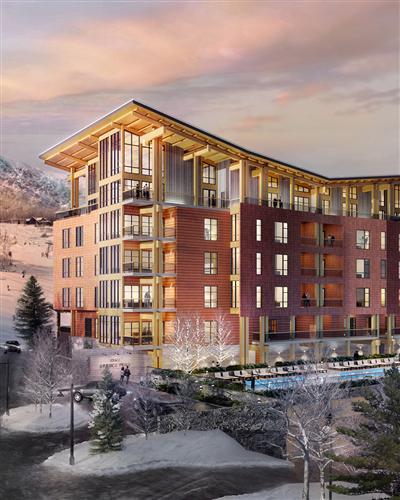 Pioneering a Mountainside Community
Originally launched nearly two decades ago, Spruce Peak Realty set out to build a community at the base of the tallest mountain in Vermont, Mount Mansfield, through modernization of the existing facilities and a phased expansion that would evolve to include luxury real estate, lodging and recreation.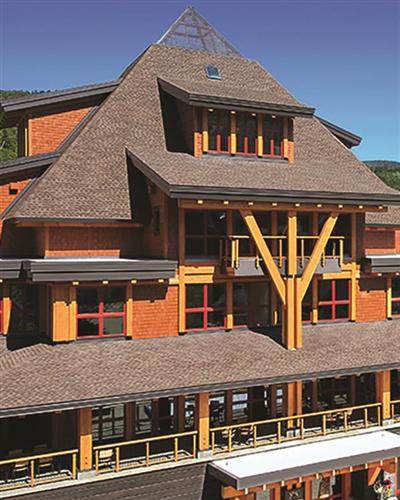 Designing "The One"
Over the last 10 years, renowned San Francisco-based architect John Ashworth, a principal at Bull Stockwell Allen Architects, has played a large part in creating the Spruce Peak experience—having designed everything from Spruce Camp to the Village Green and Rink to the Adventure Center and Alpine Clubhouse. Now he's teaming up with award-winning interior designer Kim Deetjen of Burlington's TruexCullins to work on the most ambitious residential project ever conceived here: The slopeside luxury homes One Spruce Peak, which will be located at the base of the Spruce slopes and will have approximately 30 two- to five-bedroom units. We sat down with both of them for a revealing conversation about how technology is shaping alpine design, the secrets to making a vacation home feel truly relaxing, and why kitchen islands are the new hub of family life.